Phone Coaching with Nancy Wasson, Ph.D.
Get Expert Answers To
Your Most Troubling Question
Dear Friend,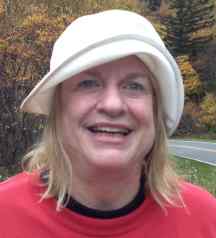 Are you trying to save your troubled marriage? If so, I'm honored to have you on this page.
Because for over twenty years, I've helped individuals like you and couples who need timely answers and advice to their most pressing marriage problems.
Are you facing any of these familiar Marriage Problems?
Your spouse:
is having an affair,
has told you "I don't love you anymore,"
isn't sure romantic feelings can return,
has mentioned divorce or separation,
has already moved out,
doesn't communicate,
doesn't want or seem to enjoy sex, or
isn't interested in couples marriage coaching/counseling.
Your marriage may have lost its intimacy and connection—both emotional and sexual.
Or there may be too much fighting and too many unresolved issues. The result is a marriage that isn't satisfying and brings you pain instead of joy. It may also bring overwhelming stress, discouragement, and confusion.
All you may need is the right guidance.
"I can't thank you enough for all of your help!!! When I found your web site about 2 years ago, I was having a hard time with my marriage. My husband had left me and my daughter. It just didn't seem like things were going to get any better.
Thanks to you and your marriage coaching, I saved my marriage, even when I was the only one wanting it to be saved. Now he's been home for 18 months and it is going great. We still have our differences, but we are doing all that we can do to make things work out and keep our marriage on the right track.
I just wanted to email you and let you know the status of everything and just wanted to say 'thank you' from the bottom of my heart. You have helped me get through the most difficult time in my life. "
—Married 12 years, Missouri
I'm available to consult with you by phone.
From years of experience, I know it can help tremendously to get feedback and recommendations from someone who knows what you are going through and what has worked for other spouses just like you.
When something as important as your marriage is on the line, it just makes good sense to use all your available resources. You're only losing opportunities if you're paralyzed by fear and anxiety over what to do—or if you're stuck and have lost direction and momentum.
What Is A Marriage Coach And Why Do You Need One?
It's hard to see clearly when you're the one intimately involved in an emotional, heart-wrenching marital situation. Why? Because you're just too close to what's happening to be able to be objective.
That's when it's helpful to have useful advice from an experienced marriage coach. As a relationship expert, I can offer you an objective perspective on what's happening and share with you what has worked for other spouses in a similar situation. That's where my more than twenty years of relationship coaching experience will help.
In a coaching session, you may share pertinent past history with me, but we won't stay stuck there. The focus will be on the present and coming up with an effective, action-based plan for now and the immediate future.
I'll provide you with encouragement, support, and specific tactics to enable you to bring renewed energy and direction back into your marriage. It's difficult to maintain stamina and consistency when you're carrying such a heavy load of problems all by yourself.
When you have a marriage coach, you have someone else on your side to help you cope and plan what to do. Plus, it's easier to gain positive momentum when you have assistance and support. This can provide incredible relief when you're feeling anxious, isolated, all alone, and despairing.
"I am sooo impressed with your wisdom and coaching. For the past year and especially in the last three months, I have been on the internet [looking] to find the magic that would save my marriage.
Last winter I prayed and went to the internet, typed in a few words on "google" and was led right to your site. A coincidence? I don't think so! Your advice is really powerful and yet, so simple. I can clearly see what I have been doing is wrong and counterproductive.
Again, you people are wonderful and I really appreciate how easy it is to speak with your on the phone, given my hectic schedule. It is apparent to me that both of you are really concerned about helping marriages—this comes across to me in a powerful way. And I thank you! Thank you from the bottom of my heart."
—Married 23 years, business owner in Connecticut
How Do Telephone Coaching Sessions Work?
It's easy to consult with me by telephone. I talk to many clients from other countries—the U.K., Australia, Europe, and others—as well as from coast-to-coast in the U.S. and Canada.
Many people choose to talk to me because they don't want to be seen in their hometown coming out of a marriage counselor's office. They feel safe and anonymous talking with me.
Others simply like the ease of speaking to me on the phone from the convenience of their home or office (or car) without having to drive somewhere.
Phone coaching sessions are easy to set up. They are scheduled ahead of time by email.
Once you purchase the coaching time, you will receive an email asking you to send me your time zone and several options of dates and times that you are available for the session. Then, I'll send you an email confirming the appointment date/time and giving the phone number for you to call.
You can feel comforted that help is just a telephone call away. Your marriage is a precious treasure, but you have to be proactive to keep it.
Nancy, I don't know what I would do/where I would be if it wasn't for your advice marriage coaching. After 27 years of having an incredible marriage (from my perspective), my wife announced that she didn't love me anymore, wanted a divorce and it was irreversible.
Your telephone advice has been a gift from God to me telling me how to respond, what to do and especially what not to do (my only struggle is limiting the number of emails I send here but some progress has been made). She came back home three months ago, after I followed your advice about how to reach out to her.
She was reluctant because she didn't think she could get her feelings back for me. They were lost because of years of not making her feel she was #1 in my heart/lack of words of affection and quality time. I thought she was happy and satisfied and missed the seriousness of the signals she sent.
I followed your advice and really tried to listen to her for the first time in our marriage. It's been hard changing old habits and I still occasionally slip back. But I'm working on it. Last night she said she loved me and didn't want to break up our marriage.
Thank you so much for your potentially life saving words of guidance, comfort, hope, wisdom and instruction.
—Married 27 years, Dallas
Can I really help you? I've helped countless others
.
But don't take my word for it. Here's what one client said: "Your advice over the phone was an eye-opener and a relief. Now I have a game plan for what to do next and that gives me more confidence than I had before. Thanks for your encouragement and help."
Of course, I can't guarantee that your marriage can be saved—no one can seriously make that promise without knowing your situation.
But I can guarantee you that I'll give you my honest perspective on your marital situation. And I'll also provide specific recommendations and marriage-saving strategies, based on my many years of experience. I'll help you prioritize what to focus on and develop a plan of action so you can get moving in a constructive direction.
Click here to get marriage coaching.
Look at the options below and see which one best fits your needs.
Once you start taking constructive action and get moving, you'll set in motion a momentum that makes it easier and easier for you to take action to help yourself and your marriage.
I'll look forward to talking with you and exploring what's possible in your marriage.
Because I know first-hand the pain of divorce, I have a strong commitment and passion to help you avoid it.
With All Best Wishes,
Nancy Wasson, Ph.D.
P.S. I can work with you individually or with both you and your spouse, depending on the situation. Write to me at Nancy@KeepYourMarriage.com if you have any questions about the telephone coaching.
"Thanks to you and your advice, I saved my marriage, even when I was the only one wanting to stop divorce… I can't thank you enough for all of your help!!!"
—Married twelve years, age 38, New York
Marriage Coaching on the Phone
Once you purchase the coaching time, you will receive an email asking you to send me your time zone and several options of dates and times that you are available for the session. Then, I'll send you an email confirming the appointment date/time and giving the phone number for you to call.
Click here to order one or more hours of phone time for $95 per hour.